Explore the different International programs available below to determine your eligibility, or if you are ready, apply now.
Apply Now
The Cultural Exchange Program provides you with the opportunity to spend your school break working at Walt Disney World® Resort. As part of this program, you'll learn directly from some of the most talented entertainment and guest service professionals in the industry. You'll also be immersed in different cultures from around the world, connect with industry experts and build lifelong relationships – all as you live in our exclusive Disney apartment communities.
ABOUT CULTURAL EXCHANGE PROGRAM ROLES
To participate in the Cultural Exchange Program, you must be:
Able to speak fluent English
At least 18 years of age at time of application submission
A student enrolled in an accredited, degree-issuing college or university; and returning to school for at least one term following the program; students can also participate in the program immediately following graduation
We're currently recruiting in the following countries:
Brazil
Canada
Hong Kong
India
France
Mexico
Peru
Singapore
Thailand
Turkey
United Kingdom
No matter what you're studying in school, we have a role that matches your interests, skills, and goals – all while interacting with guests and sharing your culture.
Roles in this program may include:
As a Character Attendant, you'll accompany and assist our Character Performers and engage with guests throughout the parks. In this role, you'll play an important part in monitoring safety as well as facilitating magical moments, including introducing guests to their favorite character.

As a Character Performer at Walt Disney World® Resort, you'll gain experience directly from Disney entertainment experts as you create magical moments for guests that'll last a lifetime. You'll learn how to portray one of our beloved characters and spark smiles, laughter, and unforgettable memories for families from around the world.

As part of our Costuming department, you'll help other cast members maintain our high level of presentation and quality. From issuing costumes to operating a computerized costume checkout system, you'll play an important role in ensuring cast members are always dressed to impress.

As a member of the Custodial team, you'll help guests enjoy a clean and safe park. Whether you're sweeping sidewalks or cleaning pool decks, you'll encounter a high level of guest interaction. With so many opportunities to meet people from around the world, you'll truly be an important part of the Disney experience.

In a Full-Service Food & Beverage role, you'll create a one-of-a-kind dining experience while building your customer service skills. In this non-tipped position, greeting and seating guests is just one way you'll be part of the Disney experience for people from around the world.

As a Housekeeper, you'll help make our guests feel right at home. Whether you're dusting or vacuuming, replenishing linens or making beds, the work you do is appreciated by all and helps ensure that every family has a comfortable stay.

As a Lifeguard at the Walt Disney World® Resort, you'll help our guests from all around the world enjoy our spectacular water features. Whether you're monitoring safety or providing park information, you'll be an important part of making sure we operate effectively and efficiently.

In a Merchandise role, you'll help demonstrate and sell Disney products to guests from across the globe – all as you expand your skills with a major player in the consumer products industry. Whether you're providing information, or stocking and cleaning shelves, your guest interactions will become an important part of the Walt Disney World® Resort experience.

In an operations role you'll work in one of the following areas while monitoring Guest flow, providing a safe Guest experience, retrieving and arranging strollers, and assisting with audience control, including during parades.

Attractions
- Working at one or more of the "rides" or theater shows
- Loading and unloading Guests from attractions
- Operating sophisticated ride systems
- Memorizing and delivering lengthy narrations to large groups
- Assisting with emergency evacuations of attractions when necessary
- Working with FastPass+, a system that reserves select attractions and entertainment experiences in advance
- Main Entrance Operations

Responsibilities may include:
- Parking, park greeter, ticket operations, and toll plaza areas
- Greeting all Guests who enter the park and validating their tickets - Selling various ticket media at our water parks, Downtown Disney® or Disney's Wide World of Sports® Complex
- Strong knowledge of Walt Disney World® Resort ticket media
- Using computerized ticketing systems

With a role in Recreation, you'll assist guests as they enjoy our attractions. From providing first aid and basic life support, to keeping recreational areas clean, you'll play a big part in delivering a safe and memorable vacation. It's important to note that you'll also need to have strong swimming skills in order to maintain safety standards.

As a Bell Services team member, you'll ensure that guests experience a smooth transition to and from the park. Whether you're greeting guests at resorts or assigning luggage deliveries, the work you do is key to achieving a high-quality Disney experience.

With a role at one of the Walt Disney World® Resort Quick Service Restaurants, you'll provide the kind of exceptional customer service that Disney is known for around the world. Whether you're selling beverages or operating kitchen equipment, you'll help take care of our guests during their visit.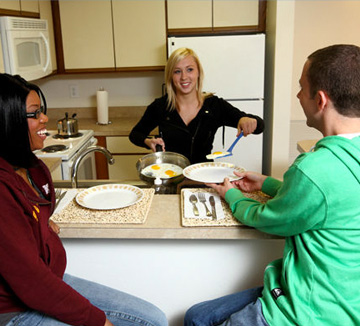 Living
One of the most unique aspects of Disney International Programs is just how international they really are. Every day, you'll have the experience of living and working with cast members from all over the world. Our complexes feature amenities like fitness centers, transportation systems, swimming pools and computer labs – providing an exciting setting for you to build relationships and create lifelong memories.
Considering a career abroad or at sea? Explore these opportunities.
Walt Disney International

With operations in more than 40 countries, we create entertainment experiences that are both universally and locally cherished.
Learn More

Disney English

Experience a new culture while giving the gift of language to children across China with Disney English.
Learn More

DISNEY CRUISE LINE

Set sail on the job opportunity of a lifetime aboard our extraordinary ships with Disney Cruise Line®.
Learn More