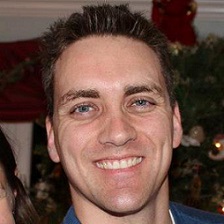 Making an Impact via iOS Mobile Development
Christian, Associate Director, Software Engineering – ESPN
At ESPN, we're always finding new ways to connect with fans – however and wherever they connect with sports. We caught up with Christian, the Associate Director of Software Engineering with the ESPN iOS team in Los Angeles, to peek behind the curtain, and learn more about his team's projects and culture.
"Being a mobile developer at ESPN means that the work you do has a direct impact on the way our fans consume, enjoy and experience sports," Christian explained
"Our group is responsible for all of the ESPN-branded apps in the Apple App Store. Our flagship ESPN app delivers sports news and multimedia content to millions of users on a daily basis. Throughout the year, fantasy sports aficionados use our Fantasy One app to manage their teams. And each March, millions of people submit brackets for the NCAA Tournament using our Tournament Challenge app."
From four iOS developers in Bristol, CT, in 2014, to thirteen in both CT and LA in 2017, the mobile group continues to grow. And it's not all work and no play. Christian describes the iOS team as a close-knit group of entry-level and senior-level engineers who, "go to lunch together most days, and participate in volunteer projects together outside of work." He adds, "We also hold a mobile hackathon each year, allowing our developers to explore new and interesting technologies."
When asked what people should know, but don't, about DisneyTECH, Christian opens up about the Technology Innovation Evangelist (TIE) program – a way to foster innovation and collaboration across the various business segments of The Walt Disney Company.
"TIE works to share stories of innovation, brings people who share a passion for technology together, and identifies areas where people can work across, and learn from all the business segments. From cross-segment meet-ups, internal conferences, hands-on interactive demonstrations and more, TIE is a great example of how Disney is committed to growing and improving its tech culture."