Disney English Foreign Trainer in China - ESL Teacher
China (Mainland)
Since the opening of our flagship center in Shanghai in 2008, Disney English has grown across China, opening our doors to children and shaping their love for learning. Join the team that provides an award-winning academic curriculum designed to engage and teach children the way they learn; through stories, songs, characters, and above all – fun! We're looking for passionate, out-going, English speaking, English as a Second Language teachers. You'll get to discover a new culture, inspire children to learn a new language, and grow and develop your own skills in ways you never dreamed. It's all possible at Disney English.
Full Time
Level: Entry
Travel: No
Success Profile
What are the qualifications that will help you achieve success at Disney English?
Collaborative
Communicator
Expressive Presenter
Goal-oriented
Positive
Relationship Expertise
Traits are on a scale of
0
to
10
Addtional Traits
Adaptable
Confident
Open-minded
Outgoing
Patient
Personable
Self-starter
Technologically Savvy
Quote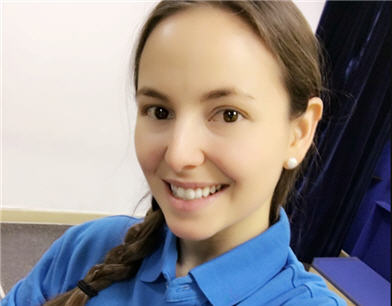 Be open-minded and ready to learn! Disney English takes care of you and your development so you can definitely grow as a teacher and as a professional. And be ready to laugh and have fun!

Ana, Language Learning Director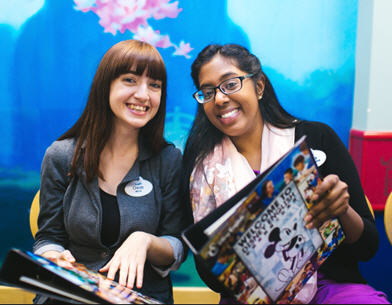 Everyone at Disney English socializes and it's so easy to make friends quickly.

Gwen, Senior Foreign Trainer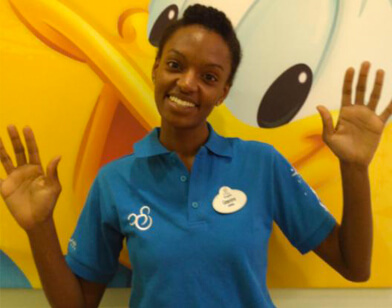 Give yourself time. Moving into a different culture to live and work is a BIG deal! The rewards are enormous and come in time.

Genavieve, Senior Foreign Trainer
Responsibilities
Job ID
655402BR
Location
China (Mainland)
Business Disney English
Date posted 10/12/2019
Job Summary:
Your adventure with Disney starts now, come and see how far we can take you!
We're looking for passionate, out-going, English speaking, English as a Second Language (ESL) teachers. You'll get to discover a new culture, inspire children to learn a new language, and grow and develop your own skills in ways you never dreamed. It's all possible at Disney English.
Our Foreign Trainers (ESL teachers) …
Provide a highly engaging and effective English learning experience to children between 3-12 years old through the delivery of innovative and immersive Disney educational content
Use immersive learning techniques such as storytelling, singing, dialogue and role-playing, in combination with formal exercises
Work a 40 hour work week (20-25 contact teaching hours) including evenings and weekends
Measure progress and educational results
Build strong relationships with parents and keep them "in-the-know" on their child's journey.
To qualify you'll need the following:
Completed bachelor degree or above
English language fluency in speaking, reading, and writing
Able to communicate with young learners where English is not their first language
A flexible "can do" attitude and flexible approach to working
Passion for Disney and working with young children
Teaching experience and experience working with children is highly desirable but not essential for certain cities in China.
What we offer:
Salaries start at 11,000 RMB per month dependent on qualifications/experience
Monthly housing allowance up to 4,850 RMB
Resettlement allowance of 7,000 RMB
Paid airfare to China and a monthly travel stipend toward return trip
Three weeks hotel accommodation provided upon arrival in China
Health, dental, paid sick and vacation time
Robust academic training including assistance obtaining a TEFL certification as well as a Rosetta Stone Mandarin license
Various Disney discounts* including a limited theme parks admission pass
*Benefits subject to change
Disney will give you the opportunity to learn, grow, teach and lead – apply now!
About Disney English:
Experience a new culture while giving kids the gift of English! With locations across China, the Disney English program uses the "Disney Immersive Storytelling Approach," which utliizes Disney characters to make learning more fun. Our teachers engage children (ages 2-12) the way they naturally learn, through song, interactive games, role-play and above all, fun! Disney English teachers are well-supported with classroom materials/plans, as well as with help settling into expat life; those who want to experience more of China can often transfer to different cities. Through Disney English, educators get the experience of a lifetime while teaching students life-long skills.
About The Walt Disney Company:
The Walt Disney Company, together with its subsidiaries and affiliates, is a leading diversified international family entertainment and media enterprise with the following business segments: media networks, parks and resorts, studio entertainment, consumer products and interactive media. From humble beginnings as a cartoon studio in the 1920s to its preeminent name in the entertainment industry today, Disney proudly continues its legacy of creating world-class stories and experiences for every member of the family. Disney's stories, characters and experiences reach consumers and guests from every corner of the globe. With operations in more than 40 countries, our employees and cast members work together to create entertainment experiences that are both universally and locally cherished.
This position is with Walt Disney English Training (Shanghai) Company Limited, which is part of a business segment we call Disney English.
Rewards
HEALTHCARE

Medical and dental insurance coverage provided

Professional development

Obtain a TEFL certification, develop professional and personal skills in and out of the classroom and learn Mandarin with Rosetta Stone

PTO

Immerse yourself in local culture and discover new regions during regular days off and on holidays

Complimentary Disney theme park admission

Explore Shanghai Disneyland and select Disney Parks around the world with a limited theme park admission pass

FLIGHT TO CHINA

Paid airfare to China and a monthly travel stipend towards your return trip
CAREER PATH
See how you can advance your career within the Disney English organization: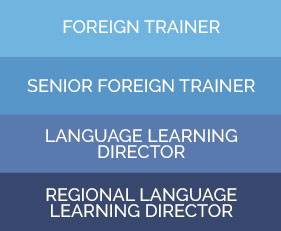 ×
THINGS TO KNOW
Click to expand each infographic below to help you be ready for your adventure in China!