Meet With Us
Come meet us! Want to learn more about our jobs? Talk to Cast Members? Sign a contract? We hold events year-round (job fairs, entertainment auditions, Career Days, etc.) and participate in student fairs and forums in nearly 1,000 schools in France. Our goal? To present our (unbelievably!) wide range of professions, different types of contracts, share the enthusiasm and expertise of our teams. Most importantly, we would like to find out more about you and, of course, motivate you to join us! So, see you soon!
Our Events

We look forward to meeting you at our upcoming recruitment events for the Disneyland® Paris Casting Tour! During the event, you will have the opportunity to meet with recruiters in person and interview for roles in Food and Beverage and Hospitality.
The European tour dates are:
• Rome (Italy) – 22 & 23 November 2022
• Athens (Greece) – 29 November 2022
For these dates, job offers will be listed three months prior to the event:
• Rennes (France) – 6 December 2022
• Zagreb (Croatia) – 13 December 2022
• Lisbon (Portugal) – 17 January 2023
• Madrid (Spain) – January 2023 TBD
• Lille (France) – 7 February 2023
• Montpellier (France) – 15 February 2023
• Lyon (France) – March 2023 TBD
Before the event, each applicant must submit an application for their desired job on the Disneyland Paris Careers website, stating their preferred interview location. If the application is selected, the applicant will receive an email inviting them to a face-to-face interview.
To learn more about event details and where to apply, see our online article here
Join us and bring the magic to life at Disneyland Paris!
There are no career fairs at this time. Stay up to date on our social networks and check this section regularly to be aware of our upcoming events.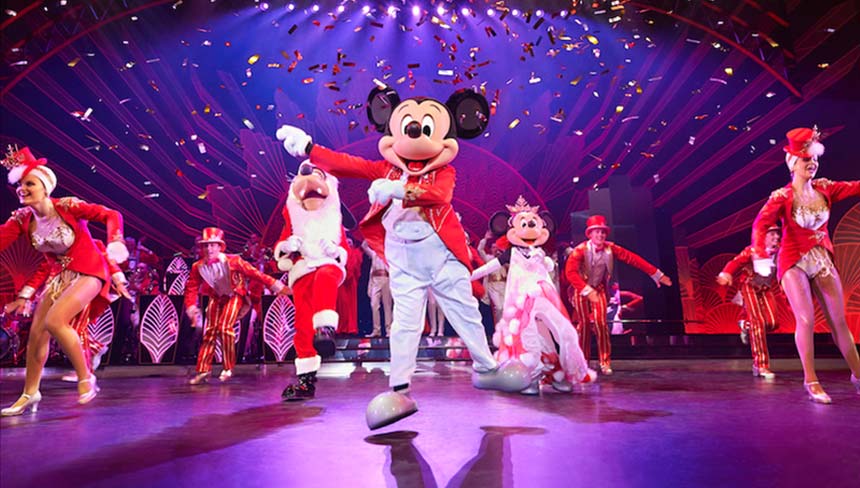 Are you an actor, performer, magician or dancer? Would you like to perform in Disney shows or help bring Disney magic to life in the parks by playing the role of a character or participating in events or parades? To apply for auditions and join our casting calls, visit our dedicated "Disney Auditions" website. You'll find all our recruitment events, audition times and places, and job openings. See you there!