Students
Create a lasting impact
Not only do Disney technology interns apply their technical skills to real-world projects, but they are encouraged to speak up and share their ideas in collaborative forums. Disney interns inspire innovation and bring fresh perspectives to impact guests and consumers worldwide. Interns work side-by-side with and are mentored by Disney technology leaders, and we are lucky to do a bit of learning from them as well.
Emerge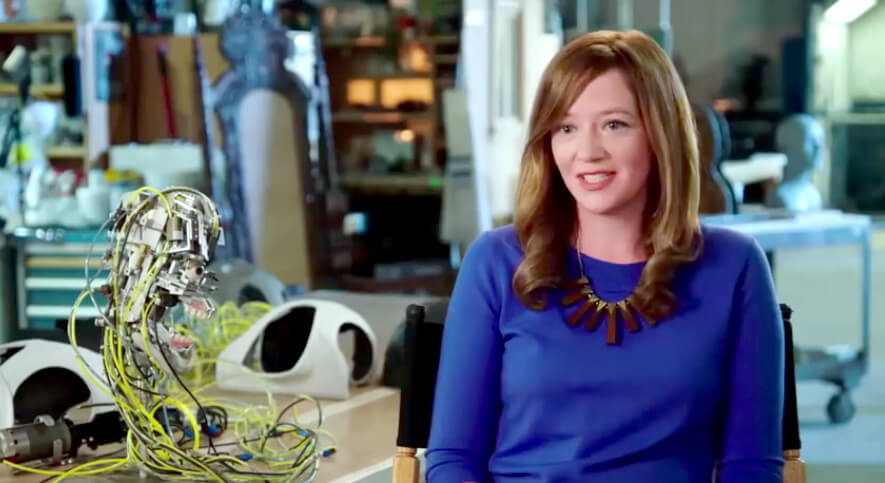 Emerge Technology Development Program
Disney's Emerge Technology Development Program could be offered to existing Disney's College Program and Professional Interns after their program. This 2-year leadership development program will allow participants to make a direct impact on millions of guests and consumer experiences worldwide. Participants will participate in 4 diverse rotations throughout various technology organizations at Disney.
A Day in the Life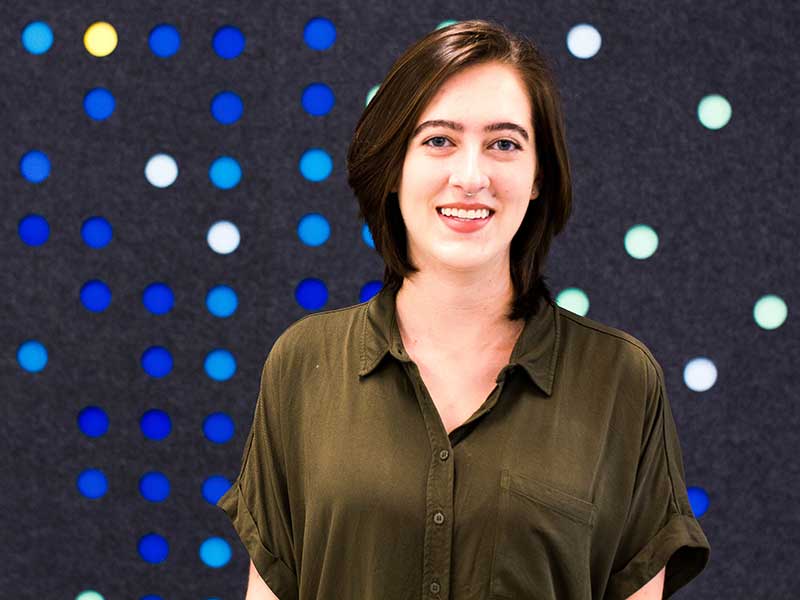 The project I've been working on is actually something that is going to be released in the app. It's super exciting that I'm working on something people will actually touch and use in the very near future.

Ada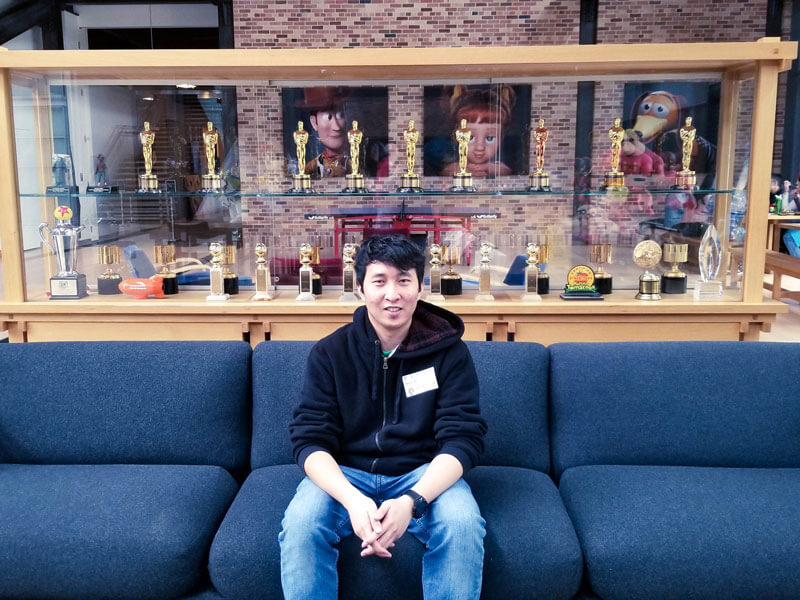 The work that we do as tech interns at Disney brings joy and happiness to people all over the world. You can't say the same about other tech companies. Throughout my internship, I was able to hone my skills in software development, working on a real project with real impact for the business and the millions of Disney fans throughout the world. This kind of experience is invaluable.

David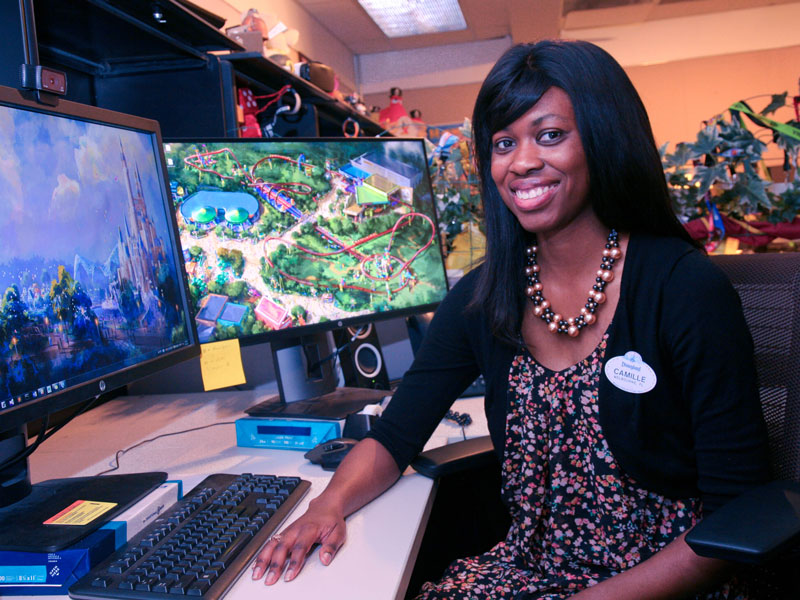 One of the most exciting experiences that I had in my internship was being able to go to Disneyland with my team. It made me realize it's important to come in as a guest from time to time to remember who your audience is and why we work so hard. It was also cool to see how my work ties into the attractions in the theme park.

Camille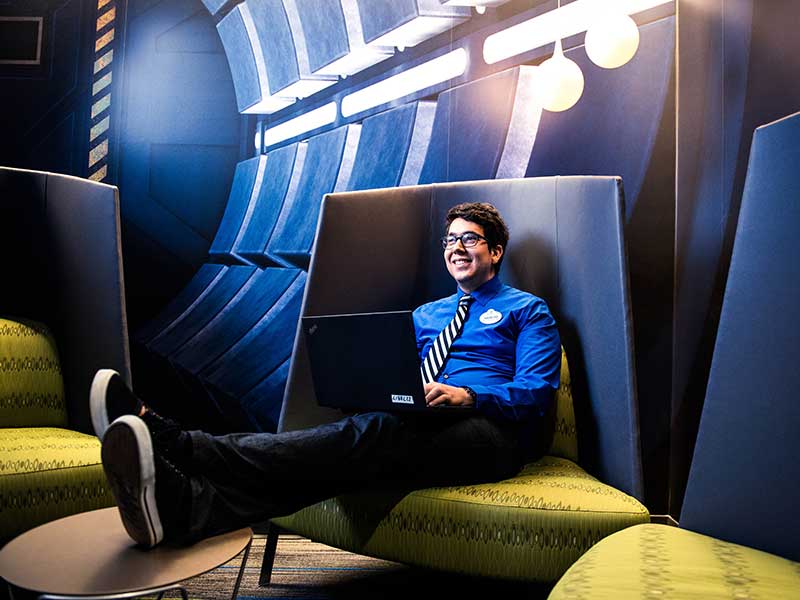 In my team there are always new projects coming along that have direct impact on our guests. From rides to websites, my work improves the experience of a large percentage of guests, and that's pretty humbling and amazing to see.

Nicholas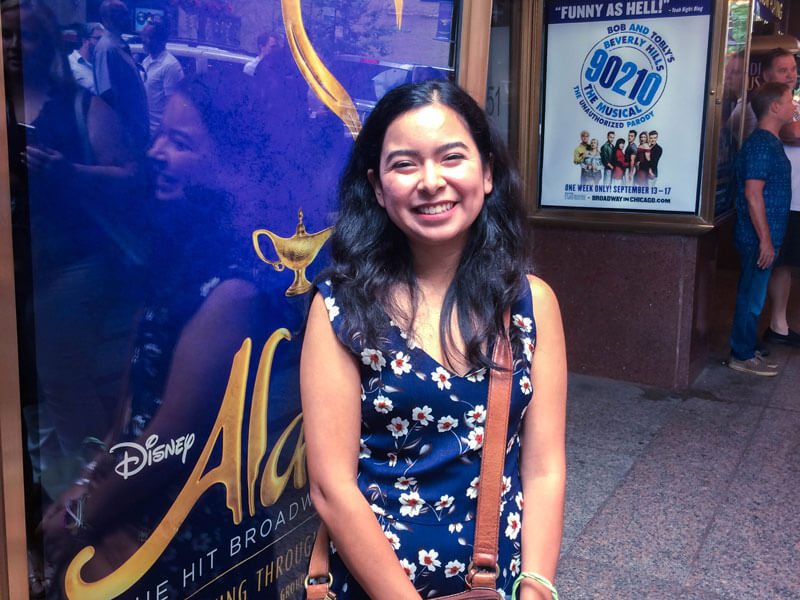 I helped deliver new content to ABC mobile apps, to create more personalized user experiences. I'm excited to see Disney bring innovative technologies, like VR/AR into mainstream entertainment.

Salina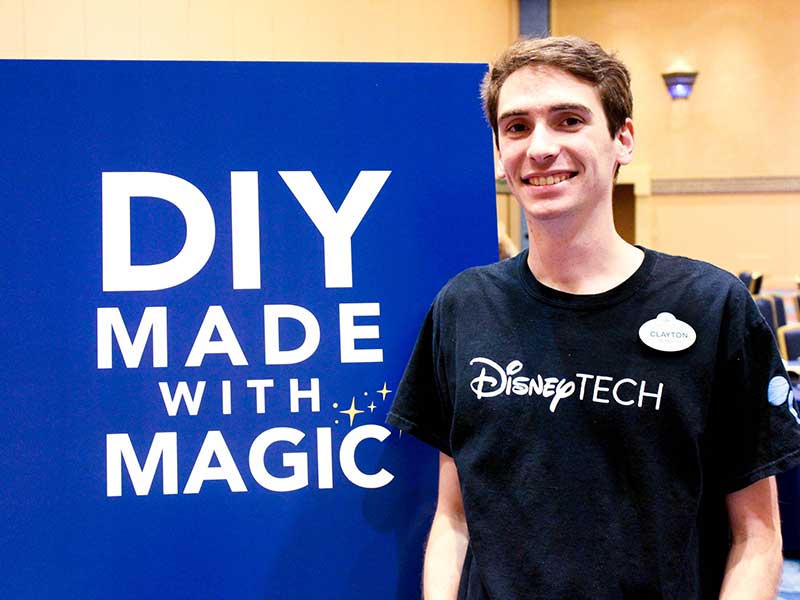 I actually completed six Professional Internships overall, within four teams, across two departments. I started off working in Lodging Technology, and then branched off into our Design and Engineering department for two semesters. After graduating with my degree, I came back to work on the Emerging Technologies team, and have been there ever since! My team and I were very excited that I was able to stay on as a full-time engineer, as they know what the company means to me, as well as how much I love my job!

Clayton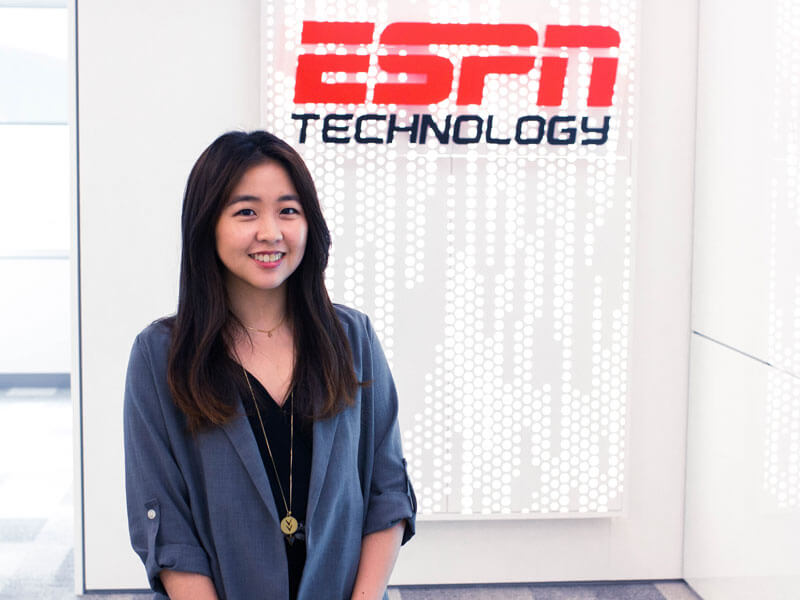 I told Disney I was interested in learning more about mobile development at Grace Hopper Celebration. They were really willing to listen to my story and give me an opportunity to prove what I can do in the company.

Grace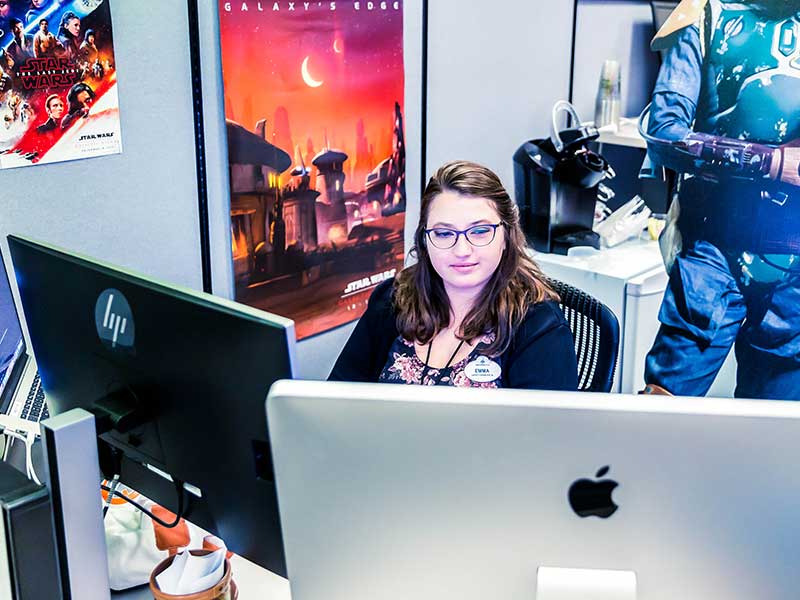 I work on real projects that my team is developing. I get to contribute my code and work collaboratively with them. Since our products are used company wide, I also meet with and assist people from different departments to help them use our products. Every single day a new problem comes up that I get to learn how to solve.

Emma