ENJOY THE MAGIC
Because our employees and cast members are at the heart of everything we do, Disney offers a competitive total rewards package that includes pay, health and savings benefits, time-off programs, educational opportunities and more. Together, these rewards make up a comprehensive package that helps our employees and cast members live their best life, grow personally and professionally and take advantage of the special extras that only Disney can provide.
It takes a special kind of person to work at The Walt Disney Company. Through each and every one of us, The Walt Disney Company impacts the lives of people all over the world. The various experiences and perspectives of our employees and cast members contribute to the success of our many brands in a way no other company can match.
Eligibility for certain reward programs will vary based on your job status, work location and/or the terms of any applicable collective bargaining agreement.

#DreamsWithinReach
As part of our educational opportunities, we're investing in the futures of hourly employees and cast members with our education investment program, Disney Aspire. Through this program, we hope to foster passion through education, promote confidence, and help employees and cast members focus on what really matters – reaching their dreams.
"The moment that this program opened up, it was huge. It was a life changer."

–

Laurel
"My educational goals are to be the first college graduate in my family. I want to start a tradition of every future generation obtaining a higher education."

–

Ryan
"I have always believed that education is the key to opportunity – it opens doors and creates new possibilities."

–

Bob Iger

Chairman & CEO
"Disney Aspire will enable employees and Cast Members to reach their educational goals and reach their career aspirations…all I can say is the sky's the limit."

–

Jayne Parker

Sr. Executive VP & CHRO
"I would like for my children to be able to see that nothing is impossible and it is never too late to finish what you start."

–

Cheryl
"I already had a lot of respect for the company, but the fact that Disney is willing to put out the money, effort and time to invest in me means the world – even the galaxy!"

–

Willy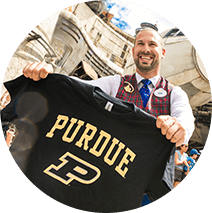 100% of tuition paid up front. Required books and fees are reimbursed.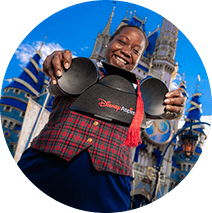 With a broad network of schools and hundreds of programs to choose from, find the Disney Aspire opportunity that's right for you.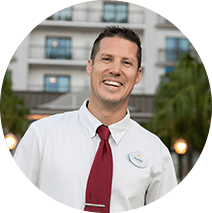 Flexibility with online enrollment, online learning and a choice of schools and programs.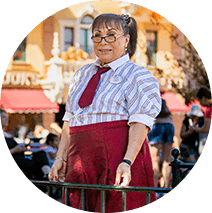 Coaching support from interest to completion, every step of the way.
IMAGINE THE STORIES YOU COULD BE PART OF
#InsideDisney
Loading....